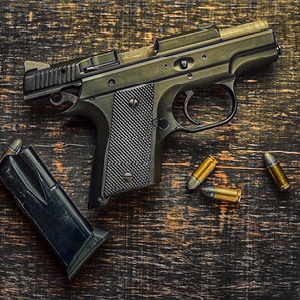 We get a lot of questions on export shipments and licensing responsibilities, ranging from: "Do all exports require a license?" to "How do I know if my particular "item or activity" requires a license?", or "Why is this information important me?" The U.S. Government has export control laws in place for a variety of reasons, primary of which is National Security. Consequences for violation of export control laws can include monetary penalties, loss of export privileges and in some cases imprisonment of the violators.
The Departments of Commerce, Treasury and State each have a set of licensing requirements when it comes to the export of items, technology, or software from the United States, as well any subsequent reexport. The U.S. Department of Justice and the Nuclear Regulatory Commission also have regulations related to export controls.
To determine whether your export transaction requires a license, you must first decide which government agency has jurisdiction over your item or activity. Once you know the jurisdiction you can figure out which rules you have to follow. Here are some basics steps to help guide you in determining whether your export needs any kind of license:
Determine the Jurisdiction
Jurisdiction is the process of confirming which government agency regulates the service, item, technology or software you will export.
The U.S. Department of State controls the import and export of defense-related items and services. The U.S. Department of Commerce controls the export of dual-use items (i.e., items that have both a commercial and military application), technology and certain types of activities. The Nuclear Regulatory Commission controls nuclear materials and related activities. The Department of Justice controls the export of controlled substances, and implements special procedures applicable to alcohol, tobacco, firearms and explosives. The U.S. Treasury administers the U.S. Sanctions programs. Sanctions programs include prohibitions on shipping certain items, shipping to specific individuals and/or entities, or engaging in certain activities.
Classify the Item
Once you determine which government agency has "jurisdiction" over your item or activity, the next step is to review that agency's list of controlled items. If you find your item on a control list, the next step is to review the applicable regulations for the licensing requirements. It's important to note that even when your item is not on a control list you will need to complete steps 3 and 4.
Determine the Ultimate Destination and Export Routing
Determine the Ultimate Destination and Export Routing
If your item is on the State Department's U.S. Munitions List (USML), it is going to need a license regardless of the destination, unless it meets the criteria for an ITAR exemption, as defined within their regulations.

For items on the Department of Commerce's Commerce Control List (CCL), license determination includes confirming where you are going to export the item and the routing. Just because an item is on the CCL does not necessarily mean it will require a Department of Commerce license.

Finally, just because the item is not on a control list does not eliminate the possibility of a license. If the destination is one against which the US has sanctions, items that would not otherwise be controlled may require a license.
Determine the End-Use and End-User.
An important key in all licensing determination includes identifying the end-user and the end-use of your product or service, regardless of the item's classification and the shipment destination.

For example, certain end-use activities will require a license, regardless of the commodity involved. Also, you must ensure that you are not exporting any item or service to an entity that is on a U.S. Government "watch list". These watch lists are maintained by several different government agencies and exporters are obligated to screen all parties to their export transaction against these lists.
For more information, reach out to a export control consultant at Tradewin today.