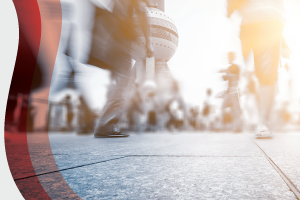 The world of international trade is a complex one, with numerous governmental agencies overseeing any one transaction. As professional trade consultants, we get that regulations are constantly evolving. It can be hard to stay on top of it all. With this in mind, we are launching our new blog – TradeLane.
What's in a name?
It just so happens that "Talk Trade" was already taken. We're fans of TradeLane too, and after wandering the halls saying it over and over, it stuck. In all seriousness – our job is to help keep your supply chain running smoothly, and open lines of communication is one of the ways this is best achieved. TradeLane is one more avenue for you to get all the news and updates you need from Tradewin to do your job better.
Stay tuned for updates regarding:
Implications of the upcoming changes to the General Preferential Tariff
First Sale for Export best practices
How to survive a focused assessment
Compliance best practices in the Health Care industry
We're passionate about this stuff and we hope it will carry through. Let us know what you think! We're excited to hear from you.