Last year I published a blog entitled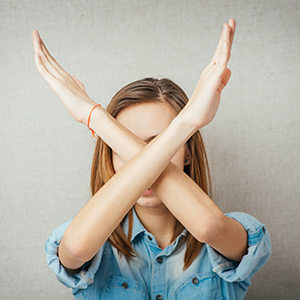 "The No-No List." were I talk about bad ideas in Trade and in my household. Well, a year later I'm sure we are a little older, a little smarter, and my sweet children have learned to stop putting gum in each other's hair… maybe not but I'm definitely a year older.
Since my first day at Tradewin, I have always been interested in items being seized at the border and general non-compliance. It seems like such an interesting crossroad of illegal activity. Some I think are quite obvious to you and I, while others are not so much.
For example:
Obvious #1: Over the course of about a week, there was 106 pounds of cocaine, 24 pounds of heroin, and 1,165 pounds of marijuana seized out of the Port of Laredo. I'm amazed we don't classify more Marijuana shipments. All of these were discovered with canine and non-intrusive inspection. Listen folks, you can't bring drugs into the US, and you shouldn't put gum in your brother's hair. I know it happens, but still.
Not so Obvious #1: On February 29th, 2016, Customs Agents in Kansas City intercepted a shipment that was invoiced as $380 of "sporting mounts." Upon inspection, the shipment was determined to be prohibited weapons parts from China that were immediately seized. The value of the goods was not $380, but $198,600. As I was reading this, I wondered if maybe the consignee or IOR had possibly had the documentation filled out incorrectly. If so, they had also done it wrong for the previous 50 shipments all consigned to the same domicile. Gun parts aside, proper valuation is important.
Obvious #2: On August 1, 2016, CBP officers in Calexico East Port discovered a man concealed in a specially designed compartment in a gas tank. This is obviously not a good idea, much like shaving the dog when I'm not looking (sigh).
Not-So-Obvious #2: On August 31st, 2016, CBP officers in Los Angeles seized 7,800 pairs of shoes bearing a counterfeit "Salvatore Ferragamo" listed trademark. If genuine, the actual retail value of the footwear would have been $4,290,000. Why are these trademark violations so critical? Aside from maintaining the value of the brand, often times the profit from these illegitimate sales are used to fund other forms of criminal enterprise.
Obvious #3: On June 6th, 2016 a Kansas man pleaded guilty to six counts of exporting firearms illegally from the US to individuals in other countries. You shouldn't do this, or stick play dough up your nose. Just don't.
Not-So-Obvious #3: On August 22nd, 2016, the ITC updated the tariff schedule to provide for thousands of changes (additions, deletions, and the division of several existing subheadings into additional categories). For importers, this went relatively unnoticed until their goods were stuck at the border, as the changes were not widely published until early September.
Obvious rule breakers remind me of my youngest son, who thinks that I'm unware he is sneaking cookies before dinner. I hear you, I see you, and I know you are breaking the rules. For the Not so obvious, well, for those folks we can help.