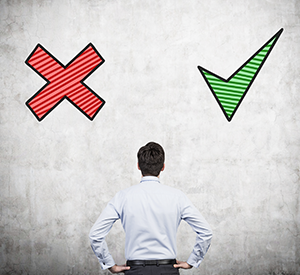 By now, you may have noticed that I associate a large portion of my blogs with something near and dear… My sweet cherubs. In our house, we have some simple "no-no rules." They are pretty standard, don't shave the dog, don't put gum in your brother's hair, you see where I am going here, pretty straight forward…..
To the people working in the field of international trade compliance, the "no – no rules" are clear. Or are they? So here I sit, reading one of my daily compliance email updates (yawn, I know)….. When all of a sudden I realize, wow, there are a lot of folks out there who are intentionally breaking what many would consider to be some pretty simple rules.
Example #1
On February 25th, Reuters posted an article with this title "North Korea shipping firm skirts sanctions by renaming ships: U.N. panel". Much like you, this jazzy title caught my eye. Let me summarize what the article was about (or, as we will call it "The no - no")
There was a North Korean shipping company that was blacklisted for direct violations set forth by United Nations sanctions. Well, the shipping company decided that rather than follow the rules, they would rename their vessels and transfer ownership in an attempt to continue to move goods to North Korean ports. Let's just say….. unsuccessful no - no…….They had a shipment seized in Panama, where 2 MiG-21 Fighter Jets as well as various other arms were hidden under thousands of tons of sugar. Sweet!
Example # 2
On the same day, February 25, The US Department of Justice released a public statement. The title of the statement was "Former Connecticut Resident Pleads Guilty to Attempting to Send Sensitive Military Documents to Iran." OK, you don't even have to be in the biz to know that there are some serious "no - no" red flags just in the title!!! The resident had been employed by various defense contractors, and plead guilty to using trade secrets, proprietary and export controlled material that he had obtained from his employers to gain employment in Iran. The material he was trying to ship to Iran to get a job…..oh, just information on US Military jet engines - the US Air Force F35 strike fighter as well as the F-22 Raptor. No - no! This is a no - no, NO!
Example #3
On February 24, CBP seized 222 pounds of cocaine inside a container. No. Do I even have to explain why this one is on the "no - no list?" At an estimated value of $2.8 million dollars, US Immigration and Customs Enforcement (ICE) Homeland Security Investigations (HSI) Special Agents assumed custody of the seized contraband for further investigation. No - no list.
Each year, more than 11 million maritime containers arrive at CBP seaports. On land, there are another 11 million that arrive by truck and 2.7 million by rail. Reading these seemingly obvious examples about no-no's, are you concerned about the safety of your cargo? Have you considered a C-TPAT program? Is one of your sweet cherubs in the other room shaving the dog?