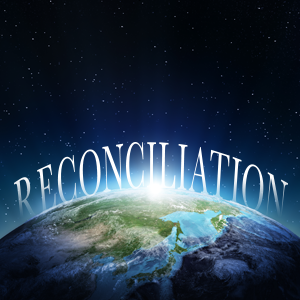 So does the expression, "don't blink or you'll miss it," ring true with anyone? Like your daughter was two, you blinked, and now she's a freshman in high school? That would be me! That is so not the case with the reconciliation prototype. I have been blinking for almost 18 years and for the most part, the prototype remains largely unchanged.
So, I don't blame those of you that haven't reviewed the January 13, 2016 draft release of the Reconciliation Entry Summary Create/Update ACE ABI CATAIR document. It's easy to miss things you aren't expecting or looking for. If you are not familiar with the CATAIR, think CFR's for programmers. I know, yawn.
So, how about a quick summary you ask? Two words: massive changes. These are not my words, although I echo them. These words are from a coworker that is not only very well versed in what's going on "behind the scenes", but also in the entry process and the current CATAIR version of the reconciliation program.
This latest draft version is just over 56 pages long and is somewhat difficult to read, let alone understand. It is especially difficult if you are not familiar with recon records, layouts, codes, and messaging from the system side of things. The ACE Development Schedule has reconciliation work slated in Increments 10 through 13 with Deployment (G) currently scheduled for 07/02/2016.
Yes, 5 months from right now! Although the ACE Entry Summary Business Process Final Version 5.0 does not reference a start date or definitive timeline for type 09 reconciliation entries.
Here are some of the more notable changes:
Recon issue codes are changing. Note that this also impacts the software packages and programs of the import entry filers. There are also new codes for NO CHANGE filings by issue.
Prior disclosure notice indicator were added
Protest/petition indicators and details for each affected summary added
Binding rulings filed information were added
Name and address information required – this is in addition to the IOR name and address information (Free Trade Agreement's and Free Trade Agreement recon entries – document recipient's and claimant address details).
Information currently being provided to CBP via compact disc (SLDS or Summarized Line Item Detail Spreadsheet) will now be included in the Association file sent to ACE. This means that that tariff, country, SPI, and census reporting quantity will now be included in the Association file.
So, the number of required data elements in the association files has greatly increased and the level of detail required for certain types of filings, NAFTA for example, has also increased dramatically. Post entry submissions, the data contained in them, and their current status at the time of recon filing now need to be incorporated into each association file. And lastly, unique combinations of HTS/CO/SPI must be grouped and transmitted to ACE electronically instead of being presented to CBP in a hard copy format and on compact disc.
I will not be surprised to see the July 2nd date get pushed out to late 2016 or even early 2017. Most of the ACE migration deadlines have changed at least once, so it is reasonable to expect the July date to change as well. With that being said, there is a fair amount of work to be done by all involved, filers – both entry summary and recon, importers, and especially software providers.