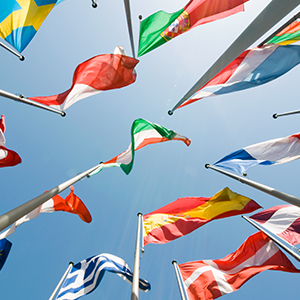 This week, I have been lucky enough to engage in a round table with some of the most knowledgeable, international customs experts worldwide. As we discussed trade compliance in Asia, EU, North America, and Australia, as well as currently emerging markets, I realized something: these people are MUCH smarter than I am…
I am pretty good at throwing out a smart question every now and then, but as we discussed the worldwide complexities of the UCC/AEO, biomedical/pharmaceutical marking and shipping, and the potential of TPP... Well, it left my head spinning.
How do companies with small compliance staffs keep up to speed with all these regulations?
A few years when I wrote "Do I really need a trade compliance expert?", I asked the questions:
Are your suppliers compliant?
Is the information you received from your predecessor accurate?
Could your company maintain stability if your shipments came to a stop?
Why are your goods getting stuck at the border?
What is your "reasonable care" or "professional competency?"
Today, I ask an updated variation of the questions.
What have your suppliers done to show you their level of compliance?
Have you taken the time to see if your goods qualify for a Free Trade Agreement or Drawback?
Do you have import and/or export compliance manuals?
Could you explain and show to Customs, in your respectable country, what your documented reasonable care is?
Do you have controls to ensure your procedures are working?
The complexities of International Trade grow daily. If you find yourself wondering if you need a compliance expert, know that yes, you do need a compliance expert.
Tradewin has broad-based international experts to guide you through your distinct complexities.