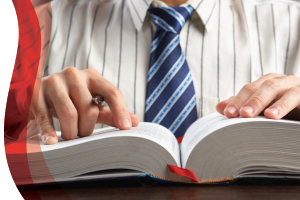 Compliance manuals are excellent vehicles to help importers and exporters ensure that they are doing everything they can to operate in conformity with the various laws and regulations under which they operate. The trick, however, is in deciding what actually needs to go into the manual.
A good jumping off point is to take a realistic look at the way your enterprise operates, and then ascertain what kinds of risk your various activities present to a regulator. Do you have an especially complex commodity that is difficult to classify and might be prone to error in the classification process? Might misclassification present a duty or export licensing risk? Do you source from multiple countries so that keeping proper track of the actual origin of the goods is a bit of a chore? How might this affect your utilization of Preferential Trade Programs? Do you have longstanding supplier or customer relationships, or do you deal with relatively unknown parties? Is there a chance that a customer, supplier, or service provider could be identified as a bad actor when it comes to boycott concerns? All enterprises entail risk; the compliance manual is the mechanism by which an enterprise manages that risk.
Using the regulations, create a table of contents that applies to your operation. Most will include chapters on classification, valuation, and marking, but yours might also include sections about drawback, Denied Parties screening, Free Trade Agreements, FCPA, and Dangerous Goods. Look at what the rules say for these different topics, and then describe how your operation manages the work in each of these areas.
Do you train the graphics department about acceptable Country of Origin marking?
Do you subscribe to newsletters or other publications to keep abreast of the latest issues in HazMat?
Did you prepare a checklist to be used during transaction audits and then provide a template for the monthly report of the results of those audits, together with guidelines on what to do in case you find an error being replicated?
Include actual examples of the documents, charts, or other forms your organization uses in its import or export business so that people in different parts of your organization can see and understand some of the complexity that is involved in this work. Your colleagues might sympathize with you, but it would be nice to also get them to empathize with you.
Finally, creating a compliance manual cannot be done in a vacuum. There must be organic support for the creation of the manual that is more than mere lip service. Drafting, publishing, and maintaining a manual draws on what are sometimes scarce resources – are sufficient resources allocated to the project to make it a meaningful success? There must also be cooperation, input, and sharing by and among the various internal groups who will be impacted by the manual. A nice by-product of a cooperatively created compliance manual is a more robust understanding of how regulatory issues affect so many other operations within the organization. Having product development, sales, finance, and supply chain involved in the development of the compliance manual goes to assuring that value is placed on compliant operations. The return might be that compliant operations leads to overall efficiencies in terms of time and capital, for which everyone can share the credit.