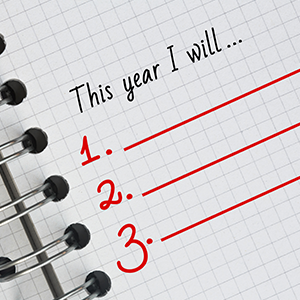 At the beginning of the year I, like almost everyone else on the planet, made a couple of resolutions. And like almost everyone else on the planet, I kept them for about a week. All but one that is. This year, as in years past I resolved to eat healthier, exercise and lose some a lot of weight. Three months in and overall I'm doing pretty well. I've changed a lot of what I put in my body; no more pop, no more fast food, a ton more fruits and vegetables. I joined a gym for the first time in my life and work out 4 – 5 times a week. Now, don't get me wrong, not every week has been great. In fact, there have been a few times I have struggled and wanted to throw in the towel. And for a few days last month, I did. I'd lost a good amount of weight, was tired of eating "healthy" and perhaps mostly, tired of getting up a 5:00 am every morning to go to the gym. So, for about 4 days in a row I slept in, stopped counting my calories and just let it go. Then on day 5, out of curiosity, I stepped on the scale. Ouch! It is amazing how much can happen in such a short amount of time when you stop paying attention and do not notice the changes occurring in your process or routine – how one piece of cheesecake, if not served in a controlled portion, can throw everything out of whack.
The same is true for a Free Trade Program. We start out strong, solicit our suppliers, review and collate their responses, review our Bills of Materials to see if they meet the required Rules of Origin under the various Free Trade Agreements, execute our Certificates and eventually, get to a much better place than where we were at when we started. But just like me and my exercise plan, eventually you get to a point where everything is better and seemingly in order and your mind moves on to the million other things you want and need to accomplish. Just like my plan, you miss some of the seemingly small changes that ultimately can have a big effect.
Do me a favor and ask yourself a couple of the following questions.
Does our sourcing change through the year?
With a sourcing change, does the country in which the materials we purchase also change?
Do we add new product throughout the year?
Do our material costs ever go up or down through the year? How about labor and overhead costs?
Ok, if you found yourself saying "Yes" to any or all of the above, then we need to talk. If you emphatically said "No" to the above, we probably still need to talk.
These seemingly small changes can actually wreak havoc when it comes to FTA Qualification. A change in material or labor cost or in the origin of materials can take a product that did qualify and suddenly make it not qualify, or vice versa. Believe it or not, a lot of compliance folks forget to check these things, or more likely become so busy throughout the year with the billion other compliance issues they have to deal with that they don't have the time to keep up with these changes. However, it is important to do so. A change like those described above could mean duties owed or even better, duties that could be avoided.
I leave you with this thought "What does your Free Trade Program look like today as a whole, and from the after winter perspective?" Do you have one at all? Is it worth looking into? If you do have one, does it get moved to the back burner from spring to fall? Do you have someone to help manage your program? Is your program 100% manual? Is there a piece of your program you could use some help with?
Tradewin's Free Trade Team helps our clients focus on three areas: Compliance, Time and Money. Through the use of our unique web based tools and proprietary databases, Tradewin can help you drive compliance while saving your company money and helping you better utilize your most valuable asset, your time.