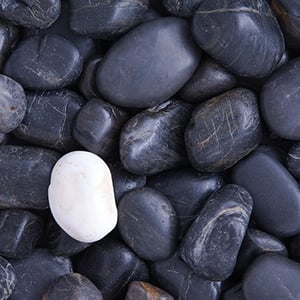 Regulations, rules, requirements – the life of an international trader bumps up against them all the time. It is our job to make sure that our organizations understand them, follow them, and stay out of trouble.
As soon as you have exhaustively explained how EVERYTHING that is imported into the U.S. must be marked with its country of origin, or how you can NEVER export anything to Cuba, or why you ALWAYS pay duty when you import something that some know-it-all brings up – the EXCEPTION.
I'm not sure that every rule has an exception, or that the exception proves the rule, but I do know there are many options to legally move goods into and out of a country. In fact, some regulatory exceptions out there can save the day when push comes to shove and something absolutely has to get in or out of the door. Like when production line is down, the quarter is ending, or there are only two left on the shelf - and all eyes are on you to fix it.
With the stakes high, it is nice to know that there might be a way to get something done without jumping through all the hoops. The watch-out here is two-fold – be sure you know there is an exception AND be sure you know all the terms of that exception.
Let's say for example that your company ships toaster ovens out of the U.S. to be repaired. Someone remembers that there is an exception to the rule that says you have to pay duty whenever you import something – but in this case, there is the return-after-repair provision in the tariff that says you only have to pay duty on the value of the repairs that were performed. You do the research, the repair center says it costs $10 to fix each toaster oven, and you tell your customs broker to make the appropriate 9802 entry and pay duty on the $10 value.
You are shocked – SHOCKED – when CBP asks: Where is your proof of exportation? How did you monitor the inventory to be sure that these fungible goods are equivalent to the ones that were originally exported? How do you know that the goods were merely "repaired" and not made better? And, by the way, how did you come up with the value?
You did not keep track of when you exported the toaster ovens, there is no inventory management system that documents the fungibility of the goods, the repair facility bumped it up a notch by including the latest muffin-warming technology, and the $10 – it was a rough estimate.
Your 9802 entry is now denied, you pay duty on the full value of everything (with interest), and by the way, here's your negligence penalty.
There are exceptions to when you need an export license, exceptions to when you need to provide a NAFTA certificate, exceptions for instruments of international traffic, and there are even exceptions for when you need to file an entry. The trick is to make sure you have researched all of the conditions that apply to the exception and that you can meet ALL of those conditions.
Using an exception can provide a competitive advantage and save the day, but if sufficient investigation is not done, you may be facing an elevated risk for your company. If you can't research it thoroughly, it's safer to simply import or export the goods the plain old-fashioned exception-free way, even if it costs you some time.
If you want someone to work out the exceptions for you, let us know! We are experts at exceptions.