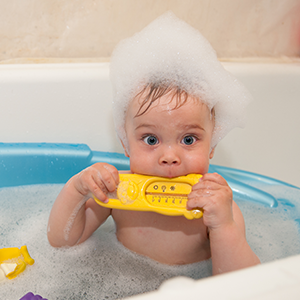 Recently there have been a lot of headlines about who will do what when it comes to trade. In the U.S. a big piece of the recent election turned to "protection" of industries, workers, etc. In fairness, I'm a free trade kinda guy. It directly pays my salary. I'm willing to bet there are a number of people who don't realize their salary, in part at least, is also subject to free trade.
Free trade agreements don't just work for goods that cross borders, they also play in a lot of other arenas. For instance, the service sector, which includes remediation of disputes, human rights, fair labor standards and practices.
Ever wonder why we haven't had any "major" conflicts in the past 70 odd years? Trade in general and free trade specifically have a lot to do with it. Why would you want to go to war with your biggest customers?
One of my favorite television shows of all time, The West Wing, had a character who was a career veteran of the U.S. Department of State, Albie Duncan. He put it this way, "Trade is essential for human rights. Instead of isolating them we make them live by the same global trading rules as everyone else and gain consumers for our products and strengthen the forces of reform."
I throw this in because
West Wing is my favorite show, and
It speaks to the essence of global trade and what Free Trade can do.
The quote really has stuck in my head for more than a decade now, especially with what I do for a living.
This brings me to the recent CETA agreement between Canada and the EU. All the negations were complete, everyone else ratified the agreement but then you had Wallonia. If you don't know who the Walloon's are, they're not straight out of Dr. Seuss. They are a small region of 3.5 million people in Belgium, who were staunchly against the agreement. I read that the political leadership in Belgium stepped in, cut a deal, and CETA will happen. This was a huge agreement with real consequences on both sides of the Atlantic that could very well have fallen prey to a populist movement.
This group of people represents a growing, global population who see Free Trade as only benefitting the rich and large corporations. In some places this is true and in those cases should be improved.
But I believe the benefits of Free Trade far outweigh the drawbacks. We don't have huge conflicts. In general, we're not killing one another for resources. For CETA, Canada estimates it will create over 80,000 jobs in that country. I think those are some pretty big accomplishments done with negotiation, diplomacy, and a desire for goods and services.
The old adage "don't throw the baby out with the bathwater" comes to mind. Should we toss all the benefits of Free Trade out the window because we're not happy about pieces of it?
Better, should we try to make Free Trade work better than it does? Perhaps starting with not using Free Trade as a political whipping post… I think the baby will thank us.
Free Trade Agreements can be confusing and hard to navigate between. Luckily, Tradewin has tools like the FTANavigator to help.
Reach out to us if you are interested in learning more! We are here to help.