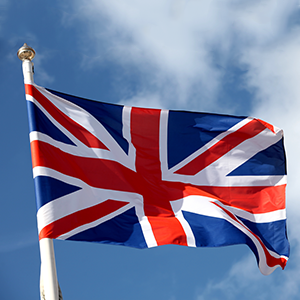 I have come to quite enjoy the 'Full English' breakfast since moving to London last year. Packed with all the day's calories and none of its nutrition, the full plate of eggs, bacon, hash browns, beans, and tomato has become a weekend favourite.
My breakfast on June 24th was a much more sensible choice of coffee and toast. However, it was made memorable by the Referendum results in Britain over whether or not we should stay in the European Union.
With all votes tallied, the United Kingdom had decided by referendum to leave the EU.
While I'm not quite sure that anyone is fully aware of the economic and political ramifications of this decision, we can make a comment on the short-term future of trade compliance within the United Kingdom. I had the privilege of speaking at a customs compliance event in London a few weeks ago along with an HMRC representative.
HMRC's message is that, until repealed, replaced, or revised, the Union Customs Code (UCC) is still the law of the land in the United Kingdom. For the foreseeable future, UK traders will still be able to benefit from programs such as Authorised Economic Operator Status (AEO), a common tariff with the European Union, and duty free access to certain markets through trade agreements negotiated by the EU.
Withdrawal from the European Union will be a lengthy process. Governed by Article 50 of the Lisbon treaty, Britain must negotiate the terms of its relationship with the European Union. Based on this article, the withdrawal agreement, which is setting out the framework for the future relationship, will be concluded by the Council (acting by a qualified majority) after obtaining the consent of the European Parliament. This process will likely take years to unfold.
Until then, we'll keep you posted on the effect on trade compliance and try to eat sensibly in the morning.