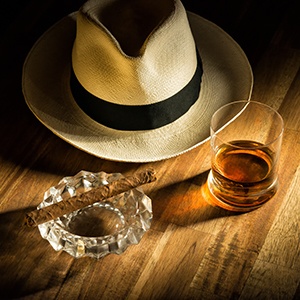 Making a gasket for a 1958 Plymouth Belvedere's carburetor from an old piece of cardboard is a typical job for an auto mechanic's apprentice in Cuba, where parts for American cars that were stranded on the island since 1960 are almost impossible to come by. Cuban mechanics have all acquired and perfected unique skills ever since the embargo was implemented by the U.S. in retaliation for Cuba's nationalization of American-owned oil refineries. Now, talk of the embargo being lifted has buoyed the hopes of many U.S. auto parts companies that sell after-market parts, and U.S. classic car buffs are salivating at the chance to acquire classic Fords, Buicks, Oldsmobiles, and Cadillacs in ready-to-restore condition.
But not so fast…
True, Cuba has been removed from the U.S. Department of Commerce's Country Group E:1 list (Terrorist Supporting Countries). However, Cuba is still dealing with the comprehensive embargo from the U.S. and a license is still required, unless authorized by a license exception, to export or re-export any item subject to the Export Administration Regulations (EAR). Additionally, the Office of Foreign Assets Control (OFAC) still regulates the activities of persons subject to U.S. jurisdiction, wherever located, involving transactions with Cuba or any Cuban national. Exporters and reexporters are advised to seek guidance from the OFAC on those controls. The general rule is that anything that is subject to the EAR, even those EAR99 items, will need a license to be shipped to Cuba.
Are there any license exceptions available that will allow one to sell a rebuilt alternator for a 1956 Cadillac DeVille to a repair shop in Havana? If the alternator is designated as EAR99 and the party to whom the alternator is being sold could be characterized as a "private sector entrepreneur," then license exception SCP (Support for the Cuban People) might apply. The State Department uses the term "independent Cuban entrepreneur" for these instances. "Private sector entrepreneur" might include those who have received a license from the Cuban government to be a self-employed individual or operate as a small private business. It is even possible that license exception SCP could be used to ship controlled goods to Cuba, as long as they are controlled for anti-terrorism reasons only.
As for the 1937 Cord that has been resting in a barn in Agramonte, it is not coming into a U.S. car collector's possession any time soon. Automobiles are prohibited from importation from Cuba under the State Department's 515.582 List. It is easy to see that embargos and license exceptions are complex, but Tradewin can make it simple. Contact someone from Tradewin today for help with any question or problem regarding the Cuba embargo and license exceptions.