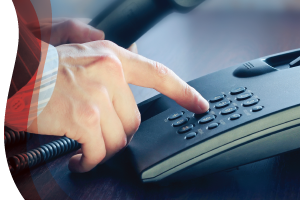 As a supposed trade expert, I am in daily contact with a variety of import and export clients. I assess compliance risk, write procedure manuals and offer advice when things go terribly wrong in the course of a client's importing or exporting process. One particular conference call reminded me that while the vast array of acronyms and abbreviations are useful and necessary within the international trade community as a whole, they can be mystifying to folks working in logistics but not directly in trade compliance. That call went something like this...
---
Exporter: Can you help us with an upcoming export shipment? We need to have it classified for export but we're not quite sure how to go about it. Can you explain the process?
Jim: Sure can. It's pretty straight forward. If the product is a dual use item it may be export controlled under the EAR. We'd first classify using the HTSUS or Schedule B and then determine the ECCN under the CCL and use that ECCN to determine if BIS as part of the DOC requires an export license, a license exception is available or if it's NLR.
Exporter: Great, then we're good to go?
Jim: Well not quite. If the item to be exported is a defense article or defense service it is controlled under the AECA and under the jurisdiction of the DOS. In that case we'd need to classify it under the USML but you'd need to be registered with the DDTC.
Exporter: Hmmm. It might be used in a defense article but it wasn't itself specially designed for that purpose.
Jim: Ok, first, get 2 aspirin and a glass of water... To be sure that your firm is doing its due diligence, we can provide some help. We'll submit a CJ to the DOS. The DOS will determine if they have jurisdiction over the product. If it is determined that it falls under the ITAR regulations, we'll classify under the USML and request a license to export via DTrade after checking the DPL, EL, and UL and after reviewing the OFAC rules which we would of course do even if the product was under the jurisdiction of the BIS. If the DOS advises through the CJ Request that they don't have jurisdiction, we'll classify in the HTSUS or Schedule B, then go to the EAR's CCL and render an ECCN or if the product may be classified under more than one ECCN, we'll ask the BIS for a determination via a CCATS.
You'd then use that information to transmit the EEI in AES.
Unless the NRC claims jurisdiction……….
Exporter: Huh?
---
Click below for a list of many of the common acronyms and abbreviations. This is not a truly exhaustive list (it's only seven pages long) but it'll give you an idea of what we're all up against.