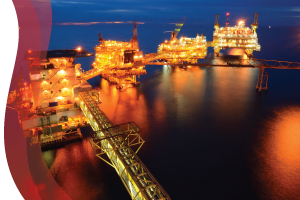 We've never had a problem before. Do I need to worry?
Many companies regard export compliance as a low priority. Money talks and unlike the import side of the ledger, there are no duties that must be paid on exports out of the United States. If there are no duties to collect, does anyone really care?
You bet they do! (and by "they", I mean the United States Government)
Following the terrorist events of September 11, 2001, the U.S. government became increasingly aware of the vulnerabilities in the export control programs of exporters as well as with enforcement agencies. Due to these vulnerabilities, the U.S. government committed significant funding and resources to increase enforcement activities, modernize systems, amend and introduce new regulations, and to offer outreach programs for the trade community. Unlike regulations pertaining to import transactions which are primarily enforced through a single U.S. government agency, the Bureau of Customs and Border Protection, export transactions involve a number of enforcing agencies:
United States Department of Commerce
Bureau of Industry and Security (EAR)
Bureau of Census (FTR)
United States Department of State - Directorate of Defense Trade Controls (ITAR)
United States Treasury Department - Office of Foreign Assets Control (OFAC)
United States Department of Homeland Security - Customs and Border Protection
As always, it's important to classify exported products accurately and to review potential controls that regulate export of products, services and technology. In several sectors of the oil & gas industry it's infinitely more difficult to do this for a variety of reasons not the least of which is that so many of the exported goods are purchased rather than manufactured by the exporter of record. The exporter's logistics staff will likely know the composition of the drill pipe that is being exported but how about the optical sensors or the gyroscopic accelerometer that's a component of the UAV being sent to an oil platform off the coast? Is a license required to export? Can you classify the screws, nuts and bolts – and all of the other maintenance "stuff" that was provisioned to resupply the oil rig? Do you know where and to whom your shipment is ultimately destined? Before you load up that resupply container with every manner of goods; from tools, pipe fittings and satellite radios to electric generators and toilet paper, you'll need to know the answers to several questions.
Which government agency maintains jurisdiction for the export?
What's the Schedule B (or USHTS) code and the ECCN or USML classification?
Is product export controlled?
Is the end use controlled?
Have you confirmed that the end user is not a prohibited party?
Are there any sanctions in place for the destination country?
Is everyone involved in the export process a U.S citizen?
It's frustrating and costly to have a container delayed for days or weeks due to missing information that's required for export. It's even more frustrating and costly to release a shipment and later find that the shipment required an export license……. or that a license exception was available if you'd had the foresight to ask for one prior to shipment and the regulatory compliance wolves are now at the door. Remember that export controls are instituted for a reason. The security of the United States as well as our trade partners depend on our ability to keep certain products, services and technology out of the hands of the bad guys.
Is the oil & gas industry at risk – most assuredly! One particular Texas oil & gas company was hit with a penalty of 100 million dollars for export violations and they are not alone. The newspapers are replete with stories about companies of every nature and size being punished with penalties in the millions and with lengthy prison sentences meted out to the offending individuals. Take the time to educate yourself. Take the time to accurately review and declare your export shipment. Take the time to review for red flags. Or take the time to write out a check to Uncle Sam with a lot of zeroes.
Here's a partial list of products that may be export controlled depending on product specifications, end use and destination. I hope that you find it useful. We're here if you need help.
Computers
Crude oil
Electrically powered pumps
GPS and GLONASS
Gravity meters
Gyros, angular or rotational accelerometers
High power or high voltage DC power supplies
Hole drilling equipment
Hydraulic fluids containing synthetic hydrocarbon oils
Inertial navigation equipment and software
Information security devices and software
Laser, MIG, or E-Beam welding equipment
Lasers
Magnetometers
Marine acoustic systems

Navigational instruments and software
Optical sensors
Piping, fittings, and valves
Portable electric generators and parts
Power converters and inverters
Pressure sensors
Pressure transducers
Radioactive materials
Radios, repeaters, amplifiers, regenerators, and other telecommunications equipment
Recording equipment
Robots
Satellite phones
Stainless valves, piping, tanks, and vessels
Submersible vessels and supporting equipment
Syntactic foam for underwater use
Toxic gas monitoring systems
Underwater cameras or television cameras
Vacuum pumps
Valves with bellows seals