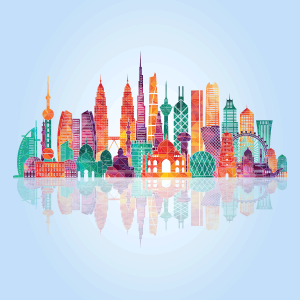 I've just joined Tradewin Asia from a large European industrial and consumer company where I was responsible for regional Asia trade compliance. Almost every week, I would receive emails or telephone calls which required immediate attention. Common inquiries included: "URGENT! Cargo stuck at port!"; "No FORM D/E"; "The business is asking why we have to pay extra duties now."; "Why nobody is telling us we need special licenses?"
Those were the days, when we didn't have any compliance regime in place. No internal trade policies or standards, and everyone was doing whatever they felt was right. Norms and bad habits just continued on. Occasionally, I was praised for implementing good practices. Sound familiar?
Every organization faces a series of customs-related challenges in their cross border activities. Asia is not an exception and is notorious for its complex customs practices.
Planning is vital for every organization, enabling them to tap into a myriad of opportunities available that can generate savings. However, benefits cannot be realized if adequate controls and internal procedures are non-existent.
The key is to strike a balance between trade compliance and facilitation. This is a silent struggle, especially as more new trade agreements are signed among countries. It is also an unspoken truth that oftentimes Customs themselves are confused with the different regulations. They struggle to groom the ground officers with relevant technical knowledge. Working on customs-related matters of international trade requires special knowledge. Either you have it, or you don't. It is never an easy task to keep up with the ever changing global trade environment.
There are three critical areas which require serious planning and supervision: risk management, cost-effective customs measures, and technical expertise.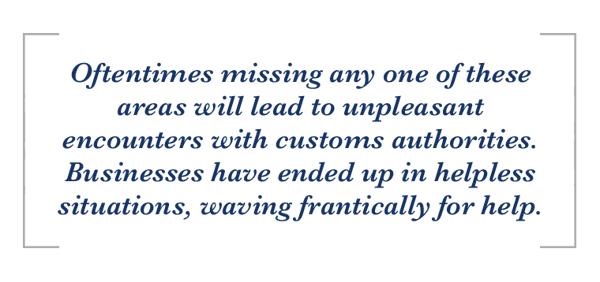 In any supply chain model, risk management is a foundation of a successful customs management strategy. With a strong compliance regime in place, a proactive, and cost-effective customs measure will deliver strings of benefits.
Finally, having an expert or specialist to support the technical know-how is key in ensuring that the organization is able to execute its plans.
I used to think that these complexities and inconsistencies were messing up the beauty of the many trade agreements that we have today. I remember how beautifully it was quoted by the WTO, "The WTO agreements are lengthy and complex because they are legal texts covering a wide range of activities. But a number of simple, fundamental principles run throughout all of these documents. These principles are the foundation of the multilateral trading system."
I have concluded that complexity is just our "thing", in Asia, which has made us unique and special in our own ways. If you have not yet started to join in the fun, it is time to get the ball rolling.
Let us know if you would like help with the complexities of complaince.