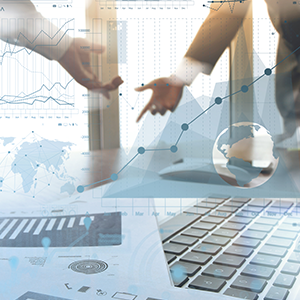 As a customs compliance guru for 19 years, I can tell you a lot has changed in terms of technology and data. US Customs alone has spent billions of dollars improving the data that comes from international trade into the United States. When thinking about your supply chain, it is tempting to only think about transportation. But as a lot of importers can attest to, Customs audits can be costly and delays due to Customs can erode your customer's confidence. Just as cycle and transit times are important, there is quite a lot of data reporting in the compliance world as well.
So what kind of compliance data exists and how will you make use of it?
Targeting Opportunities: Analyzing your Automated Commercial Environment (ACE) Customs data may provide insights into whether your company is eligible for duty mitigation programs. Taking a look at the relationship of your overseas vendors with their factories that have established Customs Border and Protection (CBP) codes may uncover First Sale for Export opportunities. Opportunities are not limited to First Sale for Export, reviewing your country of origins, entered value, and classification may bring Free Trade Agreement opportunities to light.
Visibility: Reviewing your data will give insights into your supply chain. This will help you identify pain points that are hindering the flow of your freight. The same logic can be done to apply for CBP's C-TPAT (Customs Trade Partnership against Terrorism) security program. By running ACE reports, you can identify your valued supply chain partners and bolster best practices involving security across your supply chain as well as qualify for this valuable Customs partnership.
If you want to understand where your money is going, the answer is in the data.
For example, let's say an importer reviews their frequently used Harmonized Tariff Schedule classifications. Such a review may prompt them to work with a trade consultant to file Binding Rulings to avoid costly classification changes.
Compliance: If your company was selected for a Customs audit, how easy would it be to produce the required data? Good data organization could improve an importer's ability to survive an audit. For example, if an importer is flagging customs entries for reconciliation, managing the data and deadlines would help them avoid fees for missing late filings and unwanted attention by CBP.
Efficiency: Let's face it, exchanging data between parties can be time-consuming. When looking for trade compliance experts, look for those that have solutions that can ease that process through EDI or FTP transmissions. Do they have simple, yet powerful tools, that allow data to flow seamlessly between importers and vendors? You need a consultant that has a trade compliance background and the resources can help the data move efficiently.
Measured Analytics: Thanks to ACE and the Automated Broker Interface (ABI), there are great tools you can use from either your Customs Broker or the ACE data portal. I have used the following as a great barometer of compliance health and as well as a tool to communicate to CBP abnormal spikes in compliance activity.
Paperless Rates: As an importer, you have a paperless rate for both summary and selectivity entry actions. Paperless is defined by CBP as the paper bypass. In other words, a computer assessed the risk and decided that hard copies of documents were not needed at the time of entry. A high paperless rate could indicate a lower risk for CBP and also make sure your cargo moves without delay. Monitoring your paperless rates for huge fluctuations downward could be one indicator that CBP is indirectly telling you your compliance is a concern.
Exam Rates: In most cases, ABI messages can be sorted into two type of exams. Security exams such as Vehicle and Cargo Inspection System (VACIS) can be captured from ABI and reported on by Customs brokerage. Once again, monitoring for fluctuations is key to understand a baseline number and when it might be time to proactively contact CBP.
Numbers and data will increasingly become more important for companies as complexity and concerns seem to be growing as our world becomes more interdependent on trade and services. In order to stay ahead, you don't have to spend billions to understand some basic and available data out there for you to analyze.

| | | |
| --- | --- | --- |
| | | |