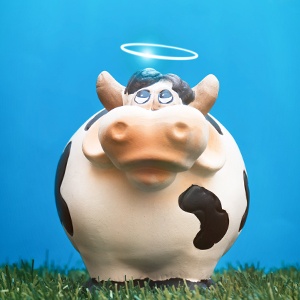 On February 24, 2016, the president signed into law the Trade Facilitation and Trade Enforcement Act of 2015 (TFTEA). Among its key provisions is the very long awaited liberalization of the U.S. Drawback program. Although its official enactment will occur on Feb. 24, 2018 and the regulations governing the new program have yet to be written, summarized below are its key provisions along with commentary by yours truly:
Five years from importation to claim submission for all duty drawback types.
This simplified timeframe replaces a variety of timeframes for Unused Merchandise, Manufacturing, and Rejected Merchandise Drawback. In particular, byzantine timeframes establishing dates of receipt and consumption of raw materials and production of finished articles for Manufacturing Substitution drawback are eliminated, finished, and done.
MANUFACTURING SUBSTITUTION
Substitution of raw materials will be based on its 8 digit HTS, not the more subjective and often inconsistent "Same Kind and Quality" determinations made by CBP.
UNUSED MERCHANDISE SUBSTITUTION
Substitution of merchandise will be based on its 8 digit HTS, again not on more subjective "Commercial Interchangeability" determinations.
HOWEVER, WITH EVERY LITTLE GIVE THERE MUST BE A LITTLE TAKE….
For all Substitution claims, duty drawback calculations will require the value of the exported or destroyed article to be taken into consideration. So, a duty drawback filer cannot, say, import a Cartier timepiece, export a Timex stopwatch, and draw back the full amount of import duty. Final rules for calculating substitution claims will come with the yet to be written regulations but, suffice it to say, this particular stipulation redefines the meaning of "simplification".
Also, since NAFTA does not permit the filing of Same Condition Substitution claims on exportations to Canada or Mexico, drawback claims will continue, alas, to require SKU level identification. Regrettably, TFTEA does not supersede NAFTA the way, say, TPP would. One can only hope…
MERCHANDISE PROCESSING FEES AND HARBOR MAINTENANCE FEES
These fees will become eligible for all duty drawback types, not just Same Condition/Unused Merchandise drawback and payable under Accelerated Payment. No more waiting for the duty drawback claim to liquidate in an excruciatingly long 12-24 months from submission.
CERTIFICATES OF DELIVERY AND CERTIFICATES OF MANUFACTURE AND DELIVERY (CBP-7552)
Banished from existence. Business records generated in the normal course of business will be used to support the transfer of imported merchandise and drawback products within the U.S. drawback supply chain.
Will no longer require the exhaustive pursuit of the carrier's bill of lading. Rather, electronic records via the Automated Export System ("AES") will be accepted.
Overall, we believe these changes will benefit the Trade community in the form of greater refund opportunities coupled with an easing of documentation requirements. However, we will suspend judgment until CBP finalizes the regulations that interpret this long awaited law. Only then will we know its true impact.
Please check back here as we will report additional details as they are made public.
Thoughts so far??