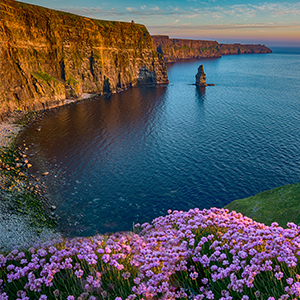 I am often surprised when discussing export processes with Irish businesses how little is known about export controls, meaning the regimes and regulations that are in place controlling dual-use items by the Irish Authorities and the EU. Businesses who have been exporting for years and have strong compliance practices for customs procedures would respond with, "We don't deal in military goods, so this doesn't apply to us." However, they don't seem to have come across terms such as dual-use or sanctioned parties.

To add to the confusion the regulation and enforcement of imports and exports in Ireland is split between different departments. The customs regulations are regulated by the Department of Revenue who administer the customs regime for the control of imports and exports and collection of duties and levies on behalf of the state and the EU.
However, the Department of Business, Enterprise, and Innovations (DBEI), Export Licensing unit, is responsible for managing controls on exports of dual-use items, military items, and items destined for countries to which trade sanctions apply.
A dual-use item refers to goods, including software, technology, documents and diagrams, which can be used for both civil and military applications. The items can range from raw materials to components and complete systems, such as aluminium alloys, bearings, or lasers. They could also be items used in the production or development of military goods, such as machine tools, chemicals, manufacturing equipment, and computers. In order to export certain goods of this type, the exporter must be in possession of a license.
Regulations apply to any export of dual-use items from Ireland to a destination outside the EU. There are also some regulations for the most critical dual-use products which are subject to the strictest controls; e.g. radioactive, sonar equipment, and 'cryptanalytic' items which are also controlled when exported from Ireland to countries within the EU. The transfer of knowledge, technology, and software are also regulated under the controls.
To add further complexity, there is also the catch-all clause as part of the dual-use regulations. An Irish export authorisation may be required for the export of items not listed in the dual-use regulations if the exporter is aware or has been advised that its products may be intended, in their entirety or in part, for use in connection with weapons of mass destruction or in the production of the missiles that could deliver them. This also covers situations where the goods are intended as parts or components of military goods, or if the purchasing country or the country of final destination is subject to an arms embargo or the goods may be intended for a military end-use.
Apart from the Irish and EU Export Controls, US control law can also apply to many re-exports of US origin goods from Ireland. US sanctions and trade embargoes can also apply to business in Ireland, particularly when US companies or US individuals are involved.
So what does that mean for Irish businesses?
Well, civil and criminal penalties for violating export control/sanctions rules may be imposed both on companies and individuals, depending on the nature of the breach. Penalties for breach of the Export Act (and any statutory instruments issued pursuant to the terms of the Act) could mean a summary conviction, a fine of up to €5,000 and/or six months in prison or on conviction or indictment, a fine of up to €10,000,000 or three times the value of the goods or technology concerned and/or up to five years in prison. The Export Act includes additional enforcement rights for the Irish Customs and Excise service and the Ministry for Business, Enterprise and Innovation to ensure compliance with the Export Act.
Furthermore, the consequences of being subject to an audit or enforcement action can be significant. Relationships with suppliers and customers can be damaged and customs seizures and prosecutions can attract high levels of negative publicity. Existing relationships with the competent government departments may also be damaged, making future export license applications more difficult to attain.
Having a competent and comprehensive Export Controls program or manual in place is the cornerstone for keeping Irish companies fully compliant.
For any assistance to achieving this or guidance in Export Controls in Europe, you can contact a Tradewin representative.

| | | |
| --- | --- | --- |
| | | |