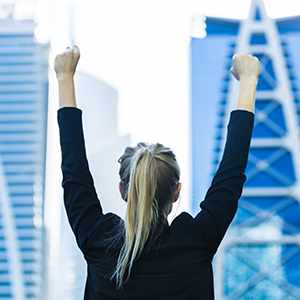 While I was in college, there were a few great gifts. Snow days and deadlines extended by my professors. For those that are involved with Drawback and Reconciliation entries, it's time to get giddy.
Get a start on the New Year by gaining an understanding of the upcoming changes.
In our continuing efforts to prepare the trade community for the significant changes Customs Border and Protection (CBP) is enacting for Reconciliation entries, we offer this blog with updated information.
Beginning sometime in January 2017, CBP will no longer accept submission of Reconciliation Entries via the Automated Clearinghouse System (ACS). In order for the trade community to prepare for this transition, CBP has pushed out the move from ACS to the Automated Commercial Environment (ACE) to January 2017. Please note that this new extension has moved the rollout from the original deadline of Oct 1, 2016, to October 29th, and now again until January 2017.
This is a major update to a program that has stayed relatively unchanged since 1998. Highlights of these changes are as follows:
Flagging rules: CBP will no longer apply blanket flags. Importers must coordinate with their Customs broker(s) to blanket or entry by entry flag their entry summaries.

Applications for recon: No application to CBP will be needed to file for reconciliation. An active reconciliation bond rider must be in place before filing.

Electronic line data needed: Trade is to provide electronic data to CBP via ABI. Association file, line item data, and required declaration statements for Free Trade Agreement recon must be electronically transmitted.

7501 entry information: Recon submissions are currently transmitted at the "entry" level (one line for each original entry) of detail. In ACE, submission and change information are required to be transmitted at the "entry Line" level (all lines of each entry).

Open ports: Both the Centers of Excellence (CEE) and all US Customs ports will be able to receive and process Reconciliation entries

ITRAC data: Eventually, ITRAC Data is expected to be eliminated in favor of ACE reporting and Masterfile and Liquidation Extracts from a FOIA

PSC/Protest must be closed before a recon entry be liquidated

Prior disclosures: Entries flagged for reconciliation involving a Prior Disclosure must be identified

Paperless Reconciliation Entries: Filers will no longer be required to submit hard copies of reconciliation packages. This means no more CD's or physical documents are required.
Information regarding the rollout to ACE from CBP changes rapidly, so we have a somewhat fluid situation.
Stay tuned and stay giddy.
Topic

ACS Processing

ACE Processing

Reconcilable Issues

VAL, CLA, 9802, FTA

No change to current process

Timeframes

21 months (VAL, CLA, 9802)

12 months (FTA)

No change to current process

Flagging of Underlying Entry Summaries

Blanket (not on CLA) and Entry-by-Entry

CBP will no longer apply blanket flags

Trade must coordinate with their broker(s) to blanket flag entry summaries

Entry-by-entry

Flagging of Underlying Entry Summaries (Cont'd)

Trade cannot add, delete, or change a flag

No Change to Current Process

Applying to Participate

Letter to participate and Reconciliation Bond Rider

No application (Active Recon Bond Rider & activation flag on importer account)

Types of Reconciliation Entry

Aggregate and Entry-by-Entry

No Change to Current Process

Submitted Data: True No-Change/No-Change Entries

Trade provides electronic and paper data to CBP: Header, Association File, Proof of Payment, and statement that this is a True No-Change/No-Change

Trade provides electronic data to CBP: Associated File

Submitted Data: Entry-by-Entry (current) and Change (new)

Trade provides electronic and paper data to CBP: Header, Association File, Paper Spreadsheet, CD with spreadsheet, and Proof of Payment (for FTA, Trade also provides certifications)

Trade provides electronic data to CBP via ABI: Associated File, Line Item Data, and required declaration statements for FTA Recon

Values/Duties/Taxes/Fees

Original and Reconciled amounts must be provided

*Reconciled amounts only must be provided

Reports/DQ

No Reports in ACS/Limited Reports in ACE

ACE Reports for Reconciliation data

Locations

13 Processing Ports

Open to all ports