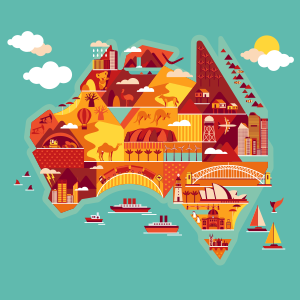 As one of the newest members of the Tradewin team, having joined our South Pacific practice as a Trade Analyst earlier this year, I have been looking forward to writing my first post here on our blog, so here goes!
In July 2015, shortly after the first phase of the pilot for the Australian Trusted Trader Programme (ATT) commenced, my colleague Jess Cordeta introduced our readers to some of the benefits and requirements of participation.
Almost 12 months later, the third phase of the pilot is well underway and the Australian Government has recently announced additional funding for the programme over the next four years. The ATT is set to become operational on the 1st of July, 2016.
This is an exciting time for industry! The Department of Immigration and Border Protection (DIBP) recently highlighted their commitment to simplifying the application process and providing greater details on the benefits they offer.
I would like to share my five key take-away points.
All accredited Trusted Traders will enjoy more benefits! This includes a dedicated account manager, priority trade services, escalated and differentiated examinations where required, and the tiered benefit system is gone.


Duty deferral is happening! From FY2017-18, Trusted Traders registered for GST deferral will be able to pay duty per period rather than per shipment.


Streamlined reporting is not just fancy talk. The DIBP is working closely with pilot participants and other border clearance related departments on deferred and periodic declaration mechanisms, as well as possibilities to facilitate tailored benefit requests (also from FY2017-18).


Even more benefits still to come, including potential recognition in Free Trade Agreements, Secure Trade Lanes, and international cooperation and collaboration with foreign Customs Administrations.


By 2020, Trusted Trade flows are expected to account for 50 per cent of Australia's two-way trade by value and 30 per cent by volume.
These developments certainly enhance the relevance of the ATT. They also demonstrate how much energy is being spent encouraging self-regulation by industry in supply chain security, customs and trade compliance.
Is the "new trade era" finally here? What have you taken away from the ATT?