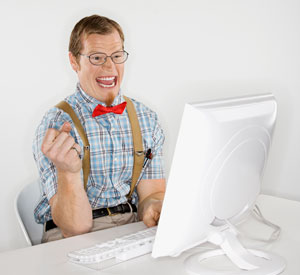 I'm often asked for a link to one government site or another. There are certainly hundreds of sites to choose from. Sometimes you can't see the forest for the trees. Here is a short list of web sites that contain some basic guidance for a laundry list of compliance issues.
Have a favorite of your own that didn't make the list? Let us know in the comments below.
Accredited CPSC Testing Labs
A comprehensive list for importers of children's products & ASTM Standards.
Alcohol, Tobacco & Firearms
This site will help you to locate firearms regulations and related enforcement programs.
APHIS (USDA)
This site will help you to understand about the permit and certification process and has a variety of manuals & guidelines.
BIS
A great site for policy, guidance and news for the export of dual use items.
Bureau of Customs and Border Protection
A lot of the old links have been "retired" with no redirects. The color scheme is difficult but this is still THE site for import/export compliance.
Census Schedule B
We advise our clients to classify for export using the Harmonized Tariff, but for those who still use Schedule B….. The newsroom is still a decent read.
Consumer Product Safety Commission
News regarding the latest product recalls, standards and rulemaking for importers and consumers.
Department of Fish and Wildlife
Protecting wildlife and plants. Information about CITES, the Lacey Act, port permits, and information about licensing and fees.
Drug Enforcement Administration
You'll find information on the Controlled Substances Act as well as drug fact sheets and diversion control.
Environmental Protection Agency
Some of our staff use this site quite a bit – regulations, policy, enforcement of toxic substances.
Federal Trade Commission & Made in USA
Made in USA rules, health claims and my favorite - the Do Not Call List if you can't stomach phone solicitation while you're having dinner.
Food & Drug Administration
There is little in the way of formal training for FDA issues so this has become one of my favorite sites for links to the regulations about medical devices, drugs, radiation emitting products etc. as well as a listing of laws and products that the FDA has jurisdiction over.
Hazardous Materials
Everything you need to know about transporting hazardous materials by truck, train, air, sea and pipeline. Well-constructed, simple user interface.
International Chamber of Commerce
The Chamber site has a lot of "news of the day" articles as well as information about the trade community's favorite – understanding INCOTERMS® 2010.
Library of Congress
The Library of Congress is a beta site for active legislation and public laws. It's a great resource for researching upcoming trade legislation.
United States International Trade Commission
Research tools are found here – ADD/CVD investigations, Intellectual property investigations and on-line harmonized Tariff Schedule. Be careful with the Harmonized Tariff Schedule as we've found errors from time to time.
U.S. Harmonized Schedule
Direct link to the HTS – A big help since it's searchable. I go here first and then confirm with the printed version.
U.S. Munitions List
Here's Title 22 - Chapter I – Subchapter M - Part 121 Simply put, the U.S. Munitions List for defense articles and defense service exporters.
U.S. Nuclear Regulatory Commission
Pretty useful information for businesses in the medical and research industries. Regulations, guidance, licensing & inspection information.
World Trade Organization
Everyone involved in international trade should visit this site. You'll find information on customs valuation, ADD/CVD, rules of origin, safeguard measures, import licensing and a vast library of trade topics.