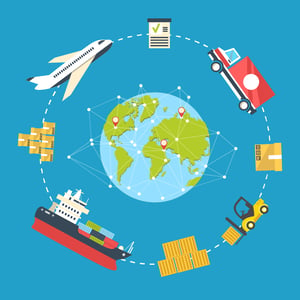 In my former life as an export agent, I dreaded getting calls from a supplier who was shipping under a "Routed Transaction." In most cases, the supplier would insist that they did not have any obligations to provide any information. They thought that when the terms were Ex Works (EXW), they could say "we fulfilled our obligations; please pick up the freight."
From there, I would then need to explain who the US Principal Party in Interest (USPPI) is, what its obligations were under the Foreign Trade Regulations (FTR), and how that is different from the Export Administration Regulations (EAR). It was a good day when the supplier had heard of either set of regulations.
Granted the FTR and EAR can be confusing when it comes to Routed Transactions, but here are few things to keep in mind that may help.