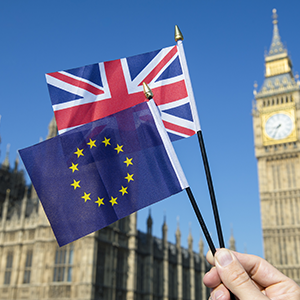 A lot has happened since the June 24th referendum in the UK to leave the European Union. Surprisingly, there may be more uncertainty now than there was immediately following the vote three months ago.
We've since gotten a new Prime Minister, Theresa May, who has formed a government department to manage the negotiation process with the European Union - dubbed "The Three Brexiteers." The principle architects for the Brexit negotiation are David Davis, the Secretary of State for Brexit; Liam Fox, the International Trade Secretary; and Boris Johnson, the Foreign Secretary.
So, now that we have some clarity on who will be in charge of negotiating the terms of Britain's exit from the European Union, we should know how the process will unfold and what impact this will have on UK, European, and global businesses, right?